Hialeah Auto Glass Repair
Hialeah Auto Glass Repair – Hialeah, FL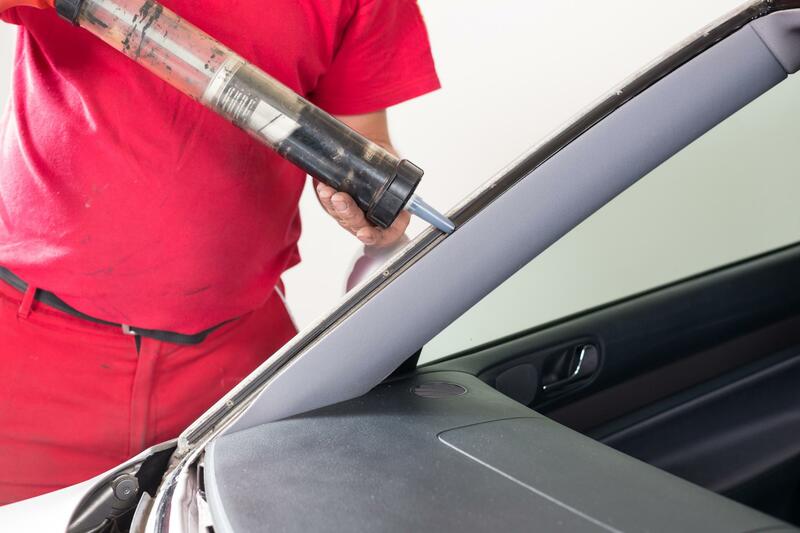 If you're looking for a trustworthy and professional auto glass repair shop, look no further than Hialeah Auto Glass Repair. We provide quality repairs at affordable prices, and we always put our customers first. We'll work with you to find a repair that fits your budget and schedule, and we'll get the job done right the first time. Contact us today at (786) 619-1215 to schedule a repair!

About Hialeah Auto Glass Repair
Hialeah, Florida is home to the best shop for auto glass repair. We're prompt and professional so that you can have peace of mind as soon as possible. With years of experience, our experts have been replacing glasses and fixing other essential components in cars to keep them running the way they should. We understand that being stranded with a broken windshield is disheartening, and we aim to rectify the situation quickly by carrying a comprehensive selection of glassware. If you're not sure whether we can fix your specific problem today, give us a call at (786) 619-1215 and one of our team members would be more than happy to answer any questions you may have.
Our Advantage
At our shop, all of our glass repair technicians have years of experience under their belts. We're dedicated to providing the best possible service to each and every one of our customers. Additionally, we keep our prices competitive so your bank account doesn't break the way your windshield did.
We offer an extensive range of aftermarket glass and other components for numerous makes and models; this way, you can be sure that you're getting the right part for your vehicle. So if you need any assistance whatsoever, please don't hesitate to give us a call at (786) 619-1215.
It's also worth mentioning that we service vehicles old and new. So bring in that orange 1972 Chevy Chevelle or that 2021 Ford Mustang. We'll fix any broken glass these sorts of cars may have.
Hialeah Auto Glass Repair Services
Hialeah Side Mirror Repair
No matter how old your car is, we can fix it. Whether your car was built during the disco era, the bubblegum pop decade, or even last year – we can fix any side mirror issues you're having right here. They can also be damaged from traffic accidents and come off the frame. Though often overlooked, side mirrors play an important role in cars. Not only do they give drivers a better view of their surroundings, but they also help to prevent accidents. If your side mirror is cracked or broken, call us and we'll replace it as soon as possible.
At our company, we realize that your car is a crucial element in your life and you count on it to drive every day. That's why we always try for excellence with all of our services. If you're having any issues with your side or wing mirror, please contact us today. We offer same-day service so you won't have to wait long to get back on the road.
Passenger Auto Glass
As you're cruising along East 25th street on a moonlit night, you gotta think of your passengers (at least some of the time).
Is your car's passenger window cracked or chipped? Keep your loved ones safe and make sure they're comfortable on long car rides by getting it repaired at Hialeah Auto Glass Repair. No matter the size or shape of your vehicle's passenger window, we can fix it quickly and easily. Plus, we offer tinting services to protect everyone in your car from the harmful rays of the sun (as long as it is within Florida law) as well as any potential hazards that could come flying through the window.
Passenger auto glass? What is that? Well…
The front passenger side window

Any windows where passengers site in the back
So, to sum it up – we're talking about your car's front and back windows. If these need repair or replacement, you know who to call. We'll fix the issue quickly and efficiently; don't hesitate to give us a ring. Get your car windows repaired quickly so you can drive without worrying about glass shards injuring your passengers. 
Our team of experienced technicians provide quality services–we use the latest tools and technologies for safe and secure auto glass repair or replacement. We're dedicated to giving our customers a great experience every time they visit us for help. So, don't hesitate–contact Hialeah Auto Glass Repair today at (786) 619-1215.
Hialeah Rear Window Service
Hialeah Auto Glass Repair is renowned for our connoisseur-level mobile auto rear window repair service. Our craftsmen are highly trained and have years of experience working on all types of vehicles, from SUVs to minivans down sedans. We use the newest tools and techniques in the industry so you can lean back with complete confidence that your auto glass repair or replacement will be done right–the first time.
If your rear window is cracked, bring it into our shop today. We only use OEM components in all of our repairs and replacements, so you can rest assured that you're getting the best possible product for your vehicle. Our expert technicians are familiar with all state laws regarding vehicle glass, and we'll do everything we can to get your car back on the road and looking sharp.
Quarter Glass
Even though fewer car companies continue to use quarter glass, it does not appear close to becoming extinct. Quarter glass, which is also referred to as valance windows or vent glass, refers to the smaller window located either at the back of the door panel or in front near the wing mirror. Open/close ones were trendy in the 1950s but lost popularity during the 1980s.
The mobile quarter glass category gradually became less popular over the years, mainly due to air conditioning being standard on most modern automobiles. Even so, quarter glass windows have their advantages as far as driver visibility is concerned. They offer the same level of protection from UV rays and heat for passengers but can be more challenging to keep clean since they're not lowered as often.
The sealant around the edges of a glass window in a door may erode and leak, or the glass may break. Here's how to replace it: remove the door panel/cardboard and all parts inside–including small items such as speaker wiring; take out the broken piece of glass from its frame; seal up any holes or gaps made during the replacement process; put back together the door assembly checks that all wiring is reconnected securely.
Bring your car to our shop for a quick and reliable repair. We specialize in windshield replacement, so if you have any cracked glass on your car, we can replace it quickly and correctly. For more information about us, visit our website today.
Sunroof And Moonroof Repair In Hialeah
Over time, leaks and cracks might appear in your car's sunroof or moonroof – regardless of how stylish it looks. If you're having ANY problems with your panoramic roof, we will be more than happy to help get it back into tip-top shape. We guarantee excellent service and results, so you don't have to worry about a thing. At the first sign of wear and tear on your vehicle, bring it straight to us for top notch repair work. Do you have a cabin that is constantly being ruined by water seeping through the floor? Or maybe you're just fed up with all the annoying rattling noises. Well, we can help fix all of that. We specialize in repairing leaks and fixing broken latches and other such problems. And if that's not enough, we also replace individual panes of glass or install sunroofs/moonroofs from top-notch providers.
With our team's in-depth understanding of both the glass and mechanics involved in all types of vehicles, you can trust that your windows are in good hands. We have extensive experience with design and build elements like wing mirrors and power windows, so you know your car is receiving top-notch service.
If you have questions about our pricing or services, please give us a call at (786) 619-1215 for a free estimate. We work with all major credit cards and insurance companies, and you can schedule an appointment or just walk in whenever it's convenient for you.
We offer unrivaled customer service for Hialeah residents. No matter the type of vehicle you have, we're here to help. Services are available for sedans, sports cars, and motorcycles – just to list a few. Service with a smile is our number one priority. Good old-fashioned quality customer support wouldn't be possible without loyal customers like YOU.
Power Window Repair In Hialeah
Even if you have a newer car, the glass can still be damaged in an accident. And it always seems to happen when we least expect it and quickly too. A common problem with older cars that have power windows is the glass breaking inside the door. The most frequent reason for this condition is that at some point, the window has become detached from its original position on the track. Once this occurs, repairing without professional help or replacement parts can be difficult and expensive
We specialize in repairing power windows for all makes and models of cars. Our mechanics are professional and experienced, and we only use original manufacturer parts to fix your car. We offer a guarantee on our repairs that lasts as long as you own the vehicle, so you can be sure that your windows will be fixed properly.
Our team sees a broken window case daily. We'll remove the door panel and fix or replace any internal components that need fixing. One of the most common problems we see with roll-up windows is alignment issues with tracks. Also, crank elements coming undone or breaking are both frequent occurrences. If you have questions regarding your power window complications, please reach out to us–we'd be happy to help.
Don't hesitate to give us a call today for a free quote on your power-window needs. If something isn't working right, bring it into our shop so we can take a look at it and get you back on the road as soon as possible. With the right components, we'll have you feeling safe and secure behind the wheel in no time flat.
Hialeah Windshield Repair And Replacement
Your car's windshield is vital, and we understand that. The term "windshield" suggests what it does: a window for looking through while also protecting you and your car from the elements and flying objects. That's why when you come to us with a broken windshield, we make sure repairs or replacements are done quickly and efficiently. The safety of our customers is always our top priority because we want you to feel safe behind the wheel again at all times–it's what makes us happy too.
Before windshields were made with laminate glass, they were constructed entirely of regular window glass. While this was unfortunately very unsafe and didn't have a long lifespan, in America during the 20th century, laminate became a more popular replacement material. Even if it shattered pretty badly, it could at least still maintain its general shape. Nowadays, manufacturers use urethane glue to connect layers of glass which makes them much sturdier overall. If you have a crack in your windshield that is spreading over a large area, it's probably time to call Hialeah Auto Glass Repair and schedule an appointment for repair or replacement service.
How Do We Repair Windows?
The most Frequently Asked Question we get here at our auto glass repair shop is: How do you "fix" auto glass? Firstly, damaged glass is usually caused by variable debris from the road–stones or other tiny pieces of debris hitting and then cracking the windshield. The area that needs tender loving care is often quite small, so what our technicians do is inject resin into the crack to fill it up nicely and uniform-like. Plus, for large cracks and chips, we utilize professional tools during the repair process.
Not only do we utilize standard repair methods, but we also use cutting-edge technology to give our clients the best windshield service possible. This allows our fixers to completely reconstruct any sized or shaped broken area. This is key since it avoids extensive further damage and makes sure your safety while driving.
If you're in need of a team to fix or replace your car's windshield, look no further than Hialeah Auto Glass Repair. Our skilled staff has the experience and tools needed to leave your vehicle with a spotless windshield. If this sounds like something you need, don't hesitate to give us a call today at (786) 619-1215.
What About Window Replacement?
At our company, we not only specialize in repairing chips and cracks, but also in replacing car window glass when it has become too damaged to be repaired. We carry an extensive selection of aftermarket and OEM replacements so you can find the perfect fit for your vehicle. Plus, we provide professional installation services as well so you don't have to worry about the new glass fitting correctly.
If you have a cracked window, it's not safe to continue driving your car around until you get it fixed. There are serious safety hazards involved, such as an increased risk of the window shattering completely or cracking further. Hialeah Auto Glass Repair is here to help. We'll do our best to get your new window installed correctly and quickly so that you can go back to driving safely again.
Read this segment from Florida Car Laws:
Florida laws do not specifically mention cracked or damaged windshields. But there are other relevant regulations which can make driving with a damaged, chipped or broken windshield illegal.
In the state of Florida you are not allowed to have any coverings, stickers, or signs on the windshield. Exceptions include stickers mandatory by law, GPS devices, or toll payment devices. Any such devices or items must not obstruct the driver's clear view of the road. This is relevant for damaged windshields as well, as cracks or chips can potentially interfere with your view of the road.
If a crack on your windshield is large enough to impair your view, it's time to have the windshield replaced. Hialeah Auto Glass Repair is dedicated to providing customers with a quick and efficient repair or replacement services. We'll make sure your windshield meets all safety standards and regulations. In other words, you can drive around town without crashing into anything.
At our company, we pride ourselves on excellent customer service at an affordable price point. Get in touch with us today to let us know how we can help you get back on the road safely! One of our friendly team members will be more than happy to answer any questions you may have (go ahead and try to stump him).
We are the number one mobile vehicle glass repair company in Hialeah, Florida. No matter the make or model of your car, we will fix any broken glass. If you're worried about extensive damage, don't be! And there's no need to waste time searching for cheap deals online at outdated gas stations. For professional help with your vehicle's windshield, rear window, passenger windows, mirrors, and more, give us a call now at (786) 619-1215.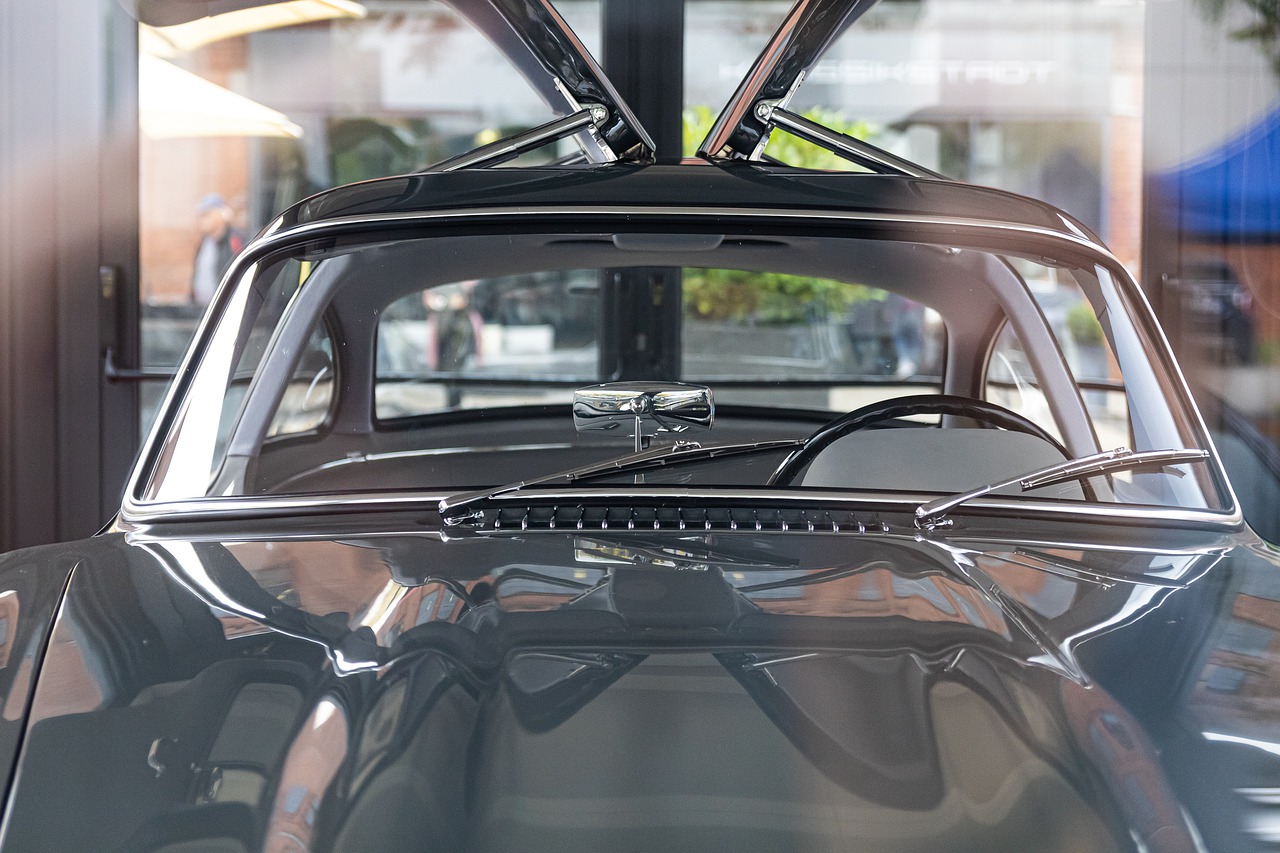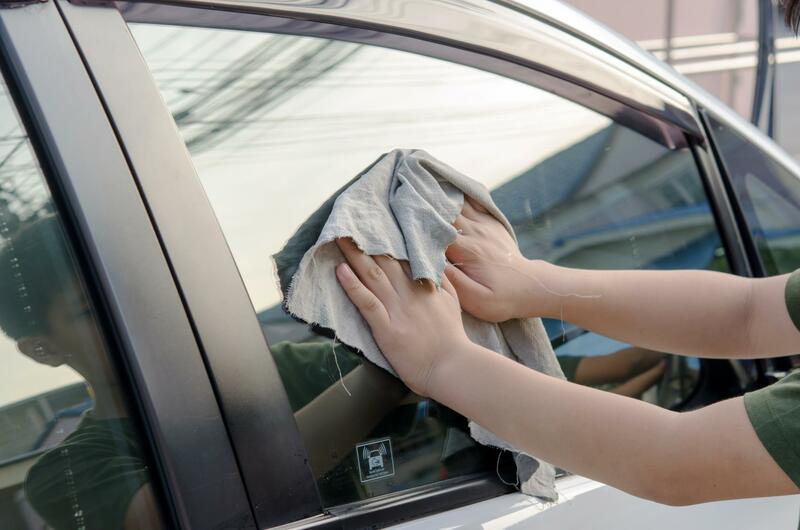 Hialeah Auto Glass Repair Comes To You
Our auto glass technicians are highly trusted by many insurance companies because we always maintain high standards. If you're located in Hialeah, Florida, one of our qualified technicians will come to your location; We understand it can be dangerous to drive with broken glass and want to ensure yours is repaired as quickly as possible. We partner with all the leading insurance providers, so you don't have to worry about a thing. We're located near Hialeah, but even if you live in Aventura or Homestead, we can reach you quickly and get you back on the road as soon as possible.
The safety of you and your family is crucial, which is why all the parts of your car should be in top condition. To prevent any costly accidents, people often opt for aftermarket auto glass. It doesn't matter what type of car you have – our team can provide excellent customer service and craftsmanship regardless.
We know how much of a beating your car takes on a daily basis, which is why we offer same day service for side mirror replacements, sunroof repairs, window regulator fixes, and more. Plus, we guarantee that when we're finished with it; your car will look brand new again. For more information on our shop, visit our website today. Or faster yet, give us a call at (786) 619-1215.